联系方式
地址:NO.1-7,Ninghua Road,Licheng,Jinan,Shandong
电话:0531-88209909
手机:13287780017 13287780057
联系人:Mr.Li
邮箱:sino@jinansino.com
网址:http://www.jinansino.cn
Double Color Dog Chews Process Line
作者:xinuo   日期:2015/5/21 10:26:10   来源:本站
Dog Chews are a kind food that is shaped like a bone, a ball, a circle, a stick, a shoe, a particle, etc. Dog Chews are a kind of chewing for dogs to clean their mouths. Regular chewing has the effect of regularly brushing and slowing the formation of plaque and tartar. We have multiple recipes for different pets to accommodate the needs of different pets.
Sample Show: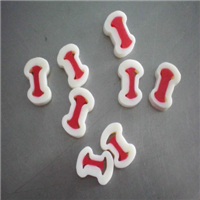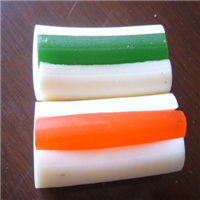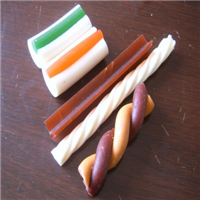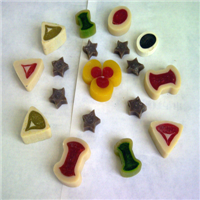 Production Line Equipment Configuration:
Mixer→ Screw feeder →Single Screw host →Cooling Conveyor→Cutting Machine→Elevator→Oven

Device Type and Parameter:
Type




Parameter

BFJ-I

Mixer

LXSL-I

Screw Feeder

DLG100

Host

LQSS-I-5

Cooling Conveyor

QDJ- II

Cutting Machine

KX-7-8D

Elevator and Oven

(kw)

4.0

1.5

36

2.5

1.1

60

size(m)

1.1×0.9×1.4

3.2×0.6×0.7

3.2×0.9×1.4

5.0×0.7×0.8

2.5×0.8×1.3

8.4x1.3x1.8
Layout of production line:

This production line is the most basic configuration, standard production will be subject to actual configuration, can try to adjust according to the customer's requirements, in order to achieve the requirements of the product!