联系方式
地址:NO.1-7,Ninghua Road,Licheng,Jinan,Shandong
电话:0531-88209909
手机:13287780017 13287780057
联系人:Mr.Li
邮箱:sino@jinansino.com
网址:http://www.jinansino.cn
KX-5-5Y-Fuel Oven
作者:xinuo   日期:2015/5/19 12:11:35   来源:本站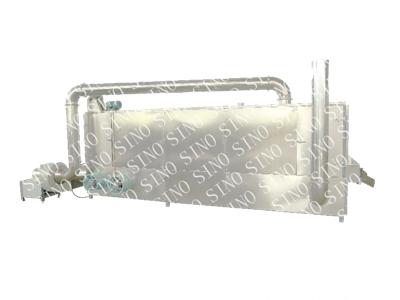 Multilayer fuel oil (gas) oven features:
◆In high efficiency fuel (gasoline) burner heating, heating speed, high thermal efficiency, low energy consumption.
◆Installation of hot air circulation device, make in the oven heat is more balanced.
◆Mesh belt transmission speed is adjustable, and equipped with accurate temperature control device.
◆Double pitch roller chain and sprocket drive, no dead point, smooth operation.
◆At the bottom of the oven for a removable drawer, facilitate clear residual material, to prevent a fire.
◆Suitable for drying of puffed food, nutrition powder, Fried breadcrumbs, pet food, protein, etc.
The size and power can be customized according to specific requirements!