联系方式
地址:NO.1-7,Ninghua Road,Licheng,Jinan,Shandong
电话:0531-88209909
手机:13287780017 13287780057
联系人:Mr.Li
邮箱:sino@jinansino.com
网址:http://www.jinansino.cn
Pulling & Cutting
作者:xinuo   日期:2015/5/21 14:40:26   来源:本站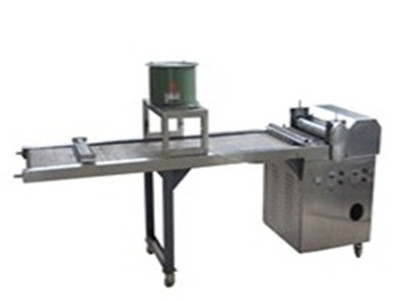 产品介绍:
◆Traction cutting machine, potato chips, a green, pillow, etc can be shaped well.
◆The equipment is simple to operate, easy to learn, easy to operate, low power and high efficiency .
◆The equipment can adjust the length of products.
◆Cutting machine adopts full stainless steel design, the inverter control, convenient health, greater reliability.
◆Our food production line cutting machine is mainly used in the production line of rubber production line, such as a dog pillow bag production line, the potato chips production line, the crispy rice production line, the breadcrumbs production line, the heart crisp lines, shrimp cracker production line, etc.

◆This cutting machine is small, small space, save more room for you.