联系方式
地址:NO.1-7,Ninghua Road,Licheng,Jinan,Shandong
电话:0531-88209909
手机:13287780017 13287780057
联系人:Mr.Li
邮箱:sino@jinansino.com
网址:http://www.jinansino.cn
Cat Food Production Line,
作者:   日期:2015/5/11 16:33:14   来源:
People's living standards continue to improve, dogs, cats, birds all kinds of pet food demand has increased rapidly, and gradually towards standardization and large-scale production. According to market demand, Sinoe company developed a new pet food production line. The production line is reasonable in design, high in automation, stable in performance and convenient in operation. Its products with novel shape, unique taste, nutrient-rich, easy to digest and so on, more close to the requirements of human food. The pet food production line production has: 140-160Kok Ho for customers to choose. The pet food production line is suitable for small and medium-sized pet food processing enterprises. The pet food production line, without affecting the use of effects, at the same time, according to the different needs of customers reasonable allocation of free collocation.

sample pictures: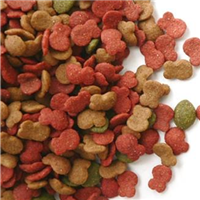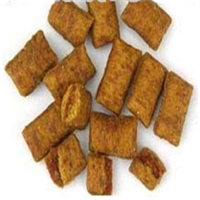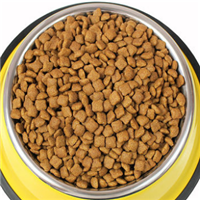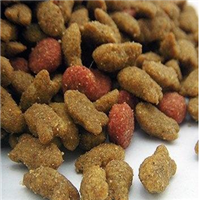 Equipment configuration:

mixer → screw feeder → double-screw extruder → air conveyor → seven-layer eight-meter electric oven → elevator → cooking oil spraying machine → roller → cooling conveyor

Equipment Technical Parameters:
model

BFJ-II

mixer

LXSL-I

screw feeder

SLG70-II

main engine

FSJ-1.1

air conveyor

KX-5-5D

oven

PYJ- II

cooking oil spay machine

SGT-II

double rooler

LQSS-II-5F

cooling conveyor

install capacity(KW)

4

1.5

59

1.1

36

5

0.75

2.5

size(m)

1.1×0.8×1.4

3.0x0.6×0.7

2.6×1.0×1.3

1.1×0.6×0.5

5.4×1.3×1.8

1.1×0.5×1.3

3.9×1.0×2.0

5.0x0.7x1.1
Production line layout:

This production line is only the most basic configuration, the standard output to the actual configuration, can be adjusted according to customer requirements.