联系方式
地址:NO.1-7,Ninghua Road,Licheng,Jinan,Shandong
电话:0531-88209909
手机:13287780017 13287780057
联系人:Mr.Li
邮箱:sino@jinansino.com
网址:http://www.jinansino.cn
Bugles Production Line
作者:   日期:2015/5/17   来源:
Bugles Fried Pasta extrusion line is suitable for the extrusion of flour and other raw materials through the extruder, through the composite molding machine roll into various shapes, and after frying to make it puffed. After frying, the seasoning is made into delicious snack foods. The equipment is reasonable in design and simple in operation. This equipment can also produce triangles, gourd-shaped, small fish crisp, Golden Horn, ducklings and other products. Product modeling Beautiful, high-grade taste, can be fried, not fried, the entrance is crisp, crisp, delicious taste, nutrient-rich, is the investors to reduce costs, to earn more profits of the latest type pasta machinery.
sample pictures: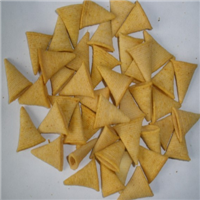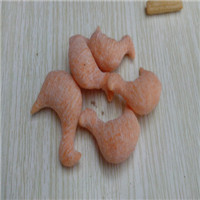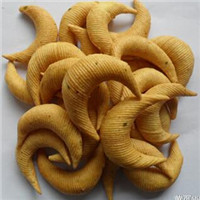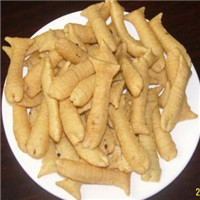 Production line Equipment configuration:

mixer → screwfeeder → double-screw mainframe → adjust shape machine → frying machine → deolemizer → elevator--single drum
Equipment Technical Parameters:
model

BFJ-Ⅱ

mixer

LXSL-I

screw feeder

SLG65-III

main engine

CYCX-II

Forming Machine

YZJ-J-D

frying machine

TSJ-I

elevator

GT-I

single roller

LQSS-II-5F

cooling conveyor

install power(kw)

4

1.1

36

1.1

0.75

0.37

0.55

2

size(m)

1.1*0.8*1.4

3.2*0.6*0.7

2.2*0.9*1.6

1.1*0.7*1.2

4.5*1.3*3.2

2.0*0.5*1.5

2.4*0.8*1.5

5.0*0.7*1.1
Production line layout: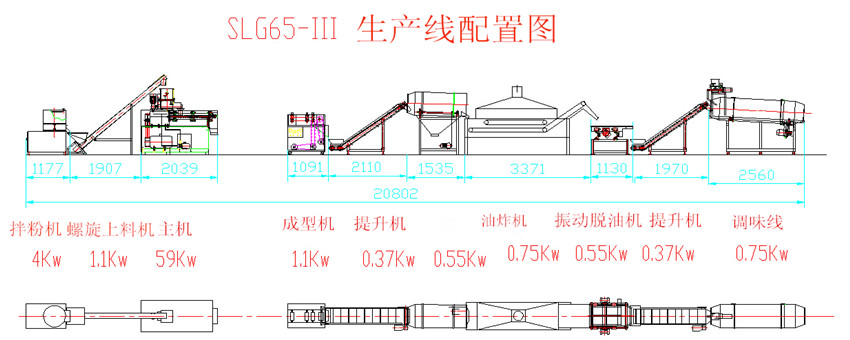 The above is the most basic configuration, standard production in 100-120k, can be adjusted according to customer requirements.