联系方式
地址:NO.1-7,Ninghua Road,Licheng,Jinan,Shandong
电话:0531-88209909
手机:13287780017 13287780057
联系人:Mr.Li
邮箱:sino@jinansino.com
网址:http://www.jinansino.cn
Corn Flakes Prodction Line
作者:xinuo   日期:2015/5/18 14:00:03   来源:本站
The Corn Flakes production line takes the corn powder as the main raw material (also can use oat, buckwheat powder and so on raw material), passes through the corn chip production line extrusion, the high temperature puffing and presses the extruding molding machine extrusion, causes it to become very thin flake. Unique corn dietary fiber and crisp taste, by the elderly and children's favorite, suitable for a variety of people. With milk brewing can be served as breakfast, after surface spraying sugar and baking treatment can also be used as snack food. The corn production line uses the high performance pressure roller and the advanced craft, the Non-stick material, the output is stable, the product thickness is even. The Corn Flakes production line is reasonable in configuration, easy to operate, simple to maintain, suitable for small and medium-sized food processing enterprises, according to the different needs of customers reasonable configuration.

sample pictures: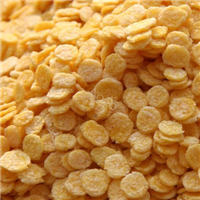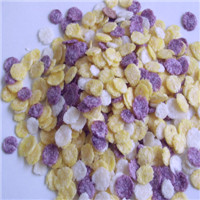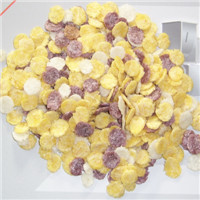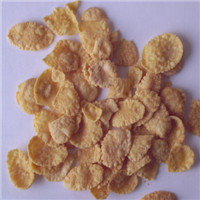 Production line Equipment configuration:

mixer→ screw feeder → extruder → vibrating screen → air Conveyor → press Machine → air conveyor → three-layer electric oven → oven → elevator → high temperature drum → sugar Machine →elevator→ seven layer eight m oven → cooling conveyor

Main parameters:
model

BFJ

mixer

LXSL

feeder

SLG65-III

main engine

ZDS

vibrating screen

YPJ

press machine

FSJ

air conveyor

KX3-5D

oven

TSJ

elevator

GT

high tempreture drum

JXJ

Sandwich machine

TSJ

elevator

KX7-8D

oven

LQS

cooling conveyor

总功率(kw)

4

1.1

36

0.55

7.5

0.75

27.75

0.75

24.67

0.37

0.75

60

2

设备尺寸(m)

1*0.8*1.4

3.2*0.6*0.7

2.2*1.6*0.9

1.7*0.8*1.2

2*1.2*2.2

2.5*0.6*0.6

5.4*1.3*1.7

1.1*0.7*1.2

3*2*1.85

2.4*0.5*1.9

1.1*0.7*1.2

8*1.3*2.7

5*0.7*1.1
Production line layout:

This production line is the most basic configuration, can be adjusted according to customer requirements to meet product requirements.